CIFOR's funding and strategic partners

Support from CIFOR's funding and strategic partners continues to underpin our research in advancing human well-being, environmental conservation and equity on the most pressing challenges of forests and landscapes management around the world.
We are thankful to all the organizations who have supported our research efforts this year, and enabled CIFOR to advance its key goals in shaping effective policy on forestry, improve the management of tropical forests, and target the underlying drivers of deforestation and degradation.
CGIAR CONSORTIUM AND FUND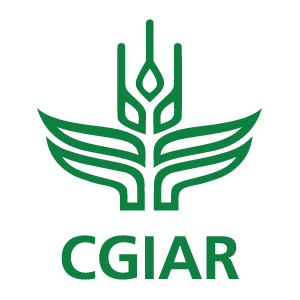 The CGIAR Consortium is an international organization that, together with the CGIAR Fund, advances international agricultural research for a food- secure future by integrating and coordinating the efforts of those who fund research and those who do the research. The CGIAR Fund is a multi-donor trust fund that finances CGIAR research across 15 research centers. The CGIAR Fund is administered by the World Bank and governed by the Fund Council, a representative body of the Fund's 36 government agencies and private foundation donors and other stakeholders. We would like to thank all funding partners who supported our research through their contributions to the CGIAR Fund.
Top Funding Partners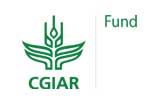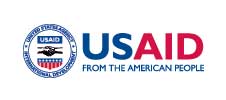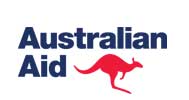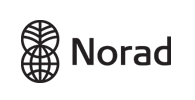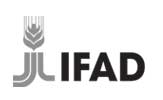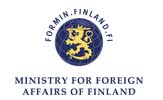 Funding Partners
Australian Centre for International Agricultural Research (ACIAR)
Austrian Development Agency (ADA)
Australian Government Department of the Environment
Catholic Organization for Relief and Development Aid (CORDAID)
Chinese Academy of Agricultural Sciences (CAAS), China
Congo Basin Forest Fund (CBFF)
Department of Foreign Affairs, Trade and Development Canada (DFATD)
German Federal Ministry for the Environment, Nature Conservation, Building and Nuclear Safety (BMUB)
Government of Japan
Irish Aid
Korea Forest Research Institute (KFRI)
Ministry for Foreign Trade and Development Cooperation, Netherlands
Rockefeller Foundation
Swiss Agency for Development and Cooperation (SDC)
U4 Anti-Corruption Resource Center
World Bank
Strategic Partners
Bioversity International
Food and Agriculture Organization of the United Nations (FAO)
Forest Stewardship Council (FSC)
French Agricultural Research Centre for International Development (CIRAD)
German Federal Enterprise for International Cooperation / Deutsche Gesellschaft für Internationale Zusammenarbeit (GIZ)
International Center for Tropical Agriculture (CIAT)
International Crops Research Institute for the Semi-Arid Tropics (ICRISAT)
Technische Universitat Darmstadt / Darmstadt University
United Nations Environment Programme (UNEP)
University of Gottingen
Wageningen UR (University and Research Centre)
World Agroforestry Centre (ICRAF)
WorldFish
World Wide Fund for Nature (WWF)
I AM DELIGHTED THAT CIFOR AND THE UK CLIMATE CHANGE UNIT ARE WORKING TOGETHER TO ANALYzE THE COMPLEX DYNAMICS BEHIND FOREST FIRES IN SUMATRA. WE'VE BEEN IMPRESSED BY CIFOR'S EXPERTISE IN DELIVERING CREDIBLE EVIDENCE. THIS WORK WILL HELP US TO SUPPORT INDONESIA'S EFFORTS TO IMPROVE FOREST MANAGEMENT.
THE KNOWLEDGE CIFOR HAS GENERATED WILL BE VERY HELPFUL IN FUTURE ACTIVITIES TO ENHANCE RETURNS TO SMALLHOLDER FARMERS FROM TREE GROWING AND SUPPORT THE DEVELOPMENT OF PROSPEROUS REGIONAL ECONOMIES IN FORESTED LANDSCAPES.
AS A RESULT OF THE USAIDFUNDED 'NYIMBA FOREST PROJECT' THAT WAS IMPLEMENTED BY CIFOR, EIGHT VILLAGES IN ZAMBIA NOW HAVE VILLAGE FOREST MANAGEMENT ACTION PLANS THAT NOT ONLY CONSERVE FORESTS BUT ALSO PROVIDE LIVELIHOOD OPTIONS FOR THE VULNERABLE COMMUNITIES.